DRD is a very friendly launchpad for its employees. We allow our people to springboard to the next level in their career, throughout. When we absorb personnel to our company, we know that potentials differ. We observe each trainee thoroughly and understand each one's core competency.
Training to make you a better person
We train you to bring forth the hidden springs of talents in you. We help you understand us and our product adeptly and make you function harmoniously in our realm.
Within a short span of three months, each trainee will be placed in an apt team in sync with their comfort level. We want each of our employee to unleash their skills and intellect in the most complacent and positive way.
Fun @ DRD

Life is nothing without fun activities! We at DRD have made it a hallmark of our company. We have a routine of weekly and monthly fun activities where you can just be yourself. At fun times, you can forget all about your work and even the rest of the world.  The fun moments are so full of life and rejuvenate your spirits.
Apart from this, we have well planned indoor and outdoor games for our personnel. The games are real chill out zones for you. Everyone is encouraged to participate and we enjoy the happy transformation that happens to our people through these games.
The festive times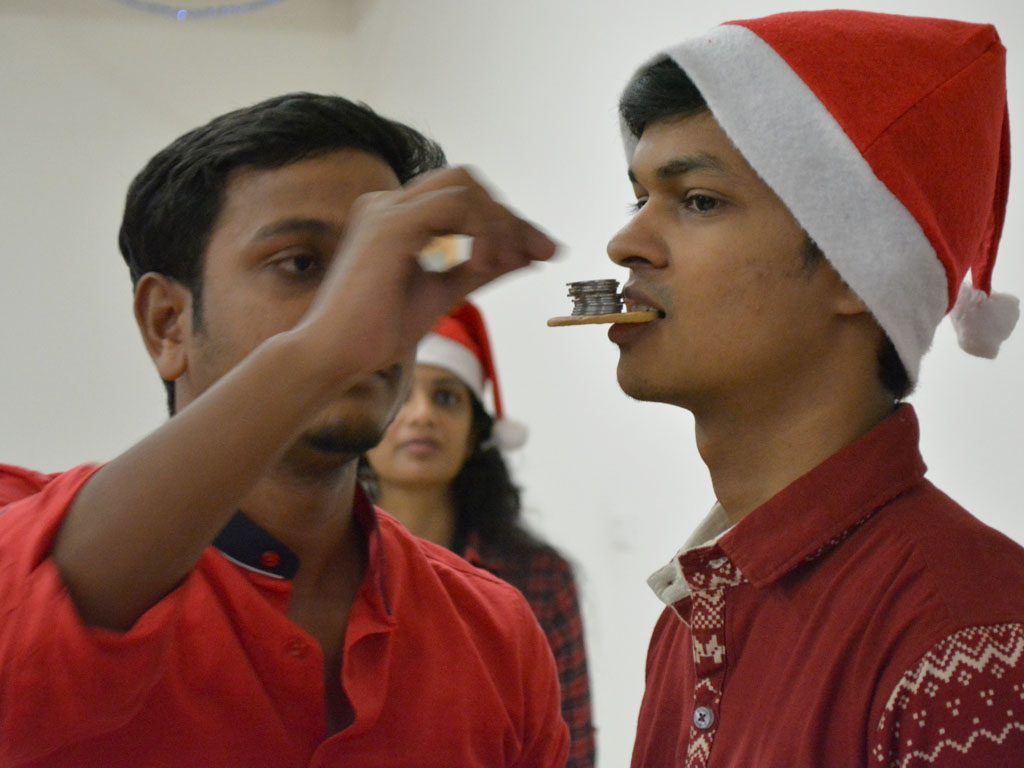 Festivities are woven into our culture. We celebrate Onam, Vishu, Christmas and Eid with equal zest. We celebrate even Valentine's Day to uphold the spirit of true love and joy. Every festival becomes a rapturous occasion in the DRD space. We also organize games well in tune with the respective festival. During Christmas, we have a month-long enjoyment and welcome the New Year with a fresh surge of energy. The Christmas cake is cut by the senior employee at DRD. We really take pride in our people and the ascent in their career graph.